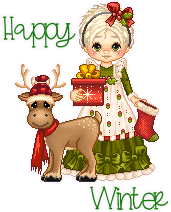 Hello! I just want to leave you some thoughts for the upcoming Thanksgiving and Christmas/Winter holidays.
In the wake of the increase of covid-19 cases soaring. I have chosen to not spend any of the upcoming winter holidays with my kids and grand kids. Yes its a hard decision. It hurts. 
BUT I will not be lonely just because I will be alone. 
I am still fixing some of my favorite foods. 
And I am keeping myself and others safe.
With this virus we don't know if we might be one who is A-
symptomatic
 and can spread it without feeling sick...
I can not afford to be out of work and have no way of paying my rent and bills. So I have chosen to be safe instead of selfish.
If your alone these holidays, reach out to the forums to chat with others. We are here! 
Do Zoom live video with your family or friends instead of in person gatherings. 

Be Safe. Be well. Be kind.