JustJulie-Admin
Admin/LadyBoss






Posts

: 325


Join date

: 2020-09-28


Age

: 55


Location

: Worland, WY. 82401

(#) Subject: Who's Organized?? Fri Oct 01, 2021 8:12 am

---

I am trying to be a more organized successful human. As soon as I can afford it, I am going to purchase an organizer that I like a lot that will be personalized to what I want in my life. 

I'll be ordering from a local person. You can take her name off the URL if you want just the main company. Or maybe you know someone in your own community or a community you want to help support a direct sales person trying to feed their family... 
https://tulaxii.com/pstimpsonUntil then, I've been getting my bills a bit organized by using Google Sheets
I have been removing subscriptions and down grading some of my Amazon & Alexa  stuff 
As you can see theres a whole lotta shenanigans going on up in there. 
So far I have retired HBO MAX, Showtime, downgraded my Amazon music from 14.99 to 7.99 Guess I was on a family plan for some reason. *shrugs* I'm quite single. lol

I also put my HULU + LIVE tv on pause for 6 months. I rarely watch the tv channels anymore. Netflix! ... Apple+ free for 12 months... HULU regular!... Prime!... aaaah plus I have to have Starz for Outlander ya know. 

I sure can't wait to move in November. Although it will be higher rent. Pretty much everything is brand new except the kitchen cupboard fronts. I'm really looking forward to organizing my life more with Tula Twelve and finding my place in this lil' journey we call life... 



heyurs
!Member-SpecialMember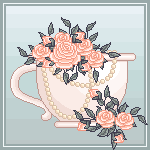 Posts

: 1


Join date

: 2021-04-01

(#) Subject: Re: Who's Organized?? Tue Nov 02, 2021 6:30 am

---

HAHA!  Love this!  I finally got my butt back in here, and I need to learn how to maneuver!  Right now I am late with getting my butt outta here and to work!  *lolol*

Have a great and super day!  Holler later!
Urs!

JustJulie-Admin sprinkled faerie dust on this post!
JustJulie-Admin
Admin/LadyBoss






Posts

: 325


Join date

: 2020-09-28


Age

: 55


Location

: Worland, WY. 82401

(#) Subject: Re: Who's Organized?? Tue Nov 02, 2021 9:51 pm

---

@heyurs wrote:

HAHA!  Love this!  I finally got my butt back in here, and I need to learn how to maneuver!  Right now I am late with getting my butt outta here and to work!  *lolol*

Have a great and super day!  Holler later!
Urs!

whaaaat!!!! you came over to visit meeee! 

Now didn't I just have a lil' talk with you about not getting yourself into trouble on account of internet fun LOL! You bad girl! 

Hope to see you again soon friend 
(#) Subject: Re: Who's Organized??

---